We all love the game of basketball, and I think that most of us enjoy some humor every now and then, and when the two combine, amazing things happen. I did some research to find some funny hoops pictures and I decided to post them here. Kinda spur of the moment, but I hope you guys enjoy them. If you have some better captions than mine, tell 'em to us in the comments section.
Earl Boykins showing off his secret incredible post moves . . . I guess.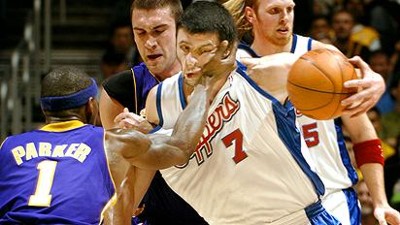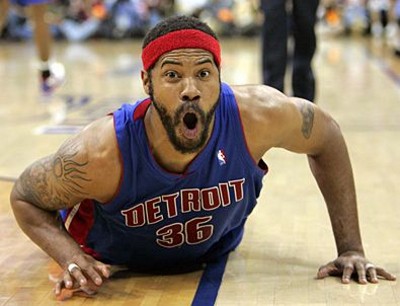 Sheed can't believe that the photographer is his ex-wife . . .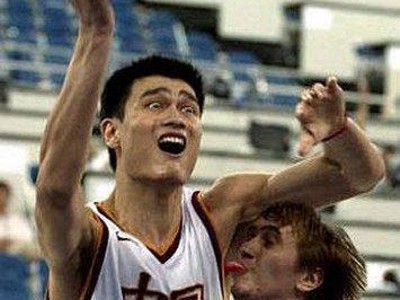 I have no idea why anybody would want to do this . . .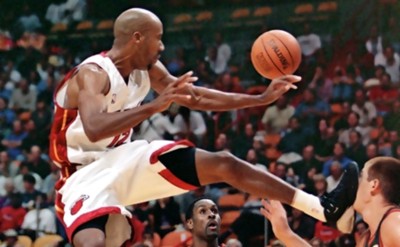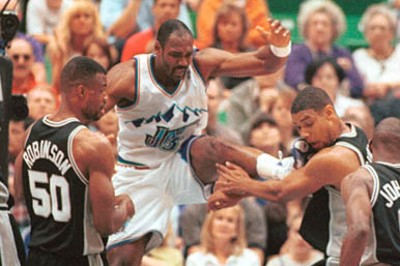 When they talk about a matchup of the best players at their respective positions, they ain't talking about basketball. Kung-Fu works just as well. More pictures of Karl Malone kicking people . . .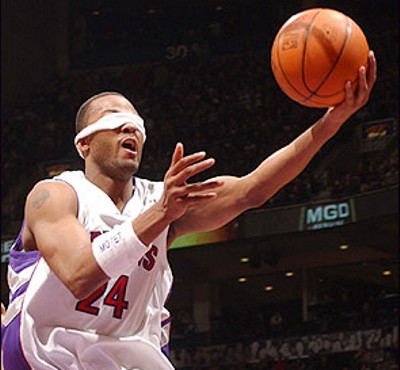 This is why so many players don't wear headbands.
If Jackie Chan played basketball, it would look like this every night.
Again, Boykins trying to show he can play with the big boys.
Dunked on by his own teammate? Hmmm . . .
A twist on the old Boykins favorite . . .
Here is Kareem's reason for the goggles.
Mr. Stern is right, the game is doing a GREAT job going global.
Noah's hair is still bigger than his game.
Was number 12 even going for the ball?
Be aware of the game in front of you when you play . . .
Ever seen Turiaf without cornrows?